We offer a wide variety of services and quote them at no cost to you!
GET A FREE QUOTE
Professional Sealcoating
We have been performing professional sealcoating to the surrounding area for more than 30 years. We specialize in residential driveways, commercial parking lots, and various onsite related services. Newton's Seal Coating uses a high-quality industrial coal tar emulsion sealer mixed with sand for added traction and additives for long lasting protection. Seal coating is the most important step in preserving your asphalt. Sealer creates a protective barrier from the elements that cause it to wear out. From the oxidation of the sun to rain and water runoff, these hazards can take their toll over the years. By sealing your pavement regularly, you can protect your investment and reduce expensive repairs or replacement.
Commercial
Sealcoating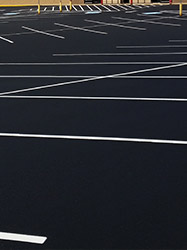 Residential
Sealcoating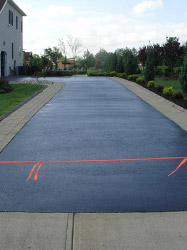 Our Trucks
in Action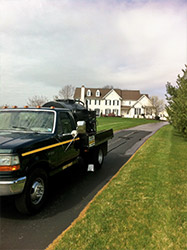 Our
Equipment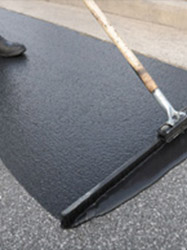 Our Team
in Action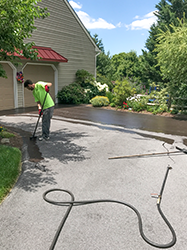 Line Striping
Your pavement markings and line striping project requires the skill of an experienced parking lot line striping company. Clear and vibrant pavement markings can improve the traffic flow in a parking lot and reduce congestion. From line striping of parking stalls or traffic arrows or reserved parking, maintaining pavement markings is one of the most cost-effective ways to keep your parking lot up to code and traffic flowing.
Commercial
Line Striping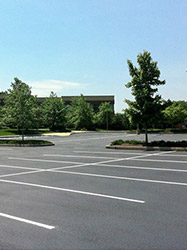 Attention
to Detail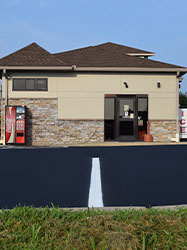 Commercial
Parking Lots
Our
Equipment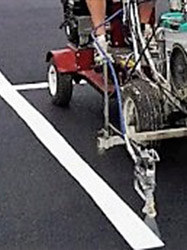 Advance
Patterns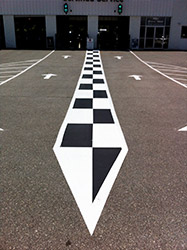 Asphalt Repair & Crack Sealing
Is your asphalt beginning to crack? Does your parking lot or driveway have areas that are deteriorating and getting worse? From paving repairs to crack sealing, maintaining worn out areas is the best way to avoid the costly replacement of your entire driveway or parking lot. High traffic and water are the most common factors that lead to areas of pavement to degrade over time. When these factors start to cause wear and tear on certain areas in your driveway or parking lot, the correct maintenance is vital to saving the rest of the asphalt. Whether you need asphalt repairs to certain areas, or crack sealing to prevent further damage, we have the service and experience to preserve your asphalt.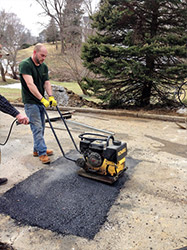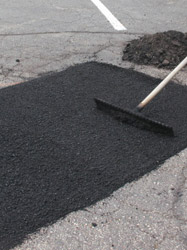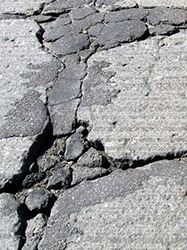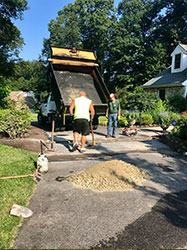 Quality Products
There are a wide range of sealcoating products on the market today. We use high grade industrial supplies that improve the longevity, curb appeal, and overall quality of your asphalt. Our sealants protect against oxidation damage from the sun, as well as water penetration.
Our Gallery
We take pride in our work.

Check out our gallery page to view even more photos of our commercial and residential projects!