About Newton's Seal Coating
Trust the family who's been providing excellent customer service since 1986.
GET A FREE ESTIMATE
About The Newton's Seal Coating Family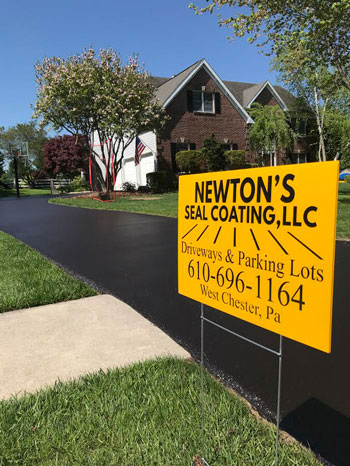 Newton's Seal Coating, LLC is a family owned and operated asphalt maintenance company that has been servicing Chester county and the surrounding areas for 30 years! Russell Newton is the owner and operator with his son Clinton Newton as manager. A West Chester native his entire life, Russell started sealcoating only driveways in the 1980's as a way to supplement his income to support his family. Through his quality workmanship and word of mouth, Russell was able to turn seal coating into a full-time job and support his family at the same time. Growing his business, Newton's Seal Coating became more than just driveway seal coating and grew to service all sizes of commercial work as well as asphalt repair, crack sealing, and line striping. As his youngest son Clinton became a teenager, it was natural to work for the family and learn the trade. Working side by side as a father-son team, we have been able to accomplish a lot over the past 20 years working together. We pride ourselves in our relationships with our customers and strive to provide the highest quality of work on each project.