Premier Seal Coating and Asphalt Repair
Serving Chester County with Pride Since 1986
Welcome to Newton's Seal Coating
Over 30 years ago we started seal coating driveways and parking lots. With this experience, we have the solutions to maintain the quality of your asphalt! We are full outfitted and licensed to transform your asphalt back to its original beauty. We have all the equipment necessary to handle your commercial or residential asphalt maintenance from corporate centers to driveways, no job is too big or small!
Checkout Our Gallery
Our work speaks for itself, so we don't have to!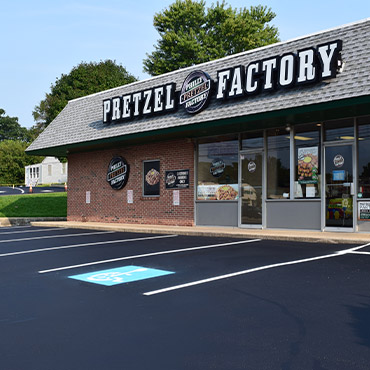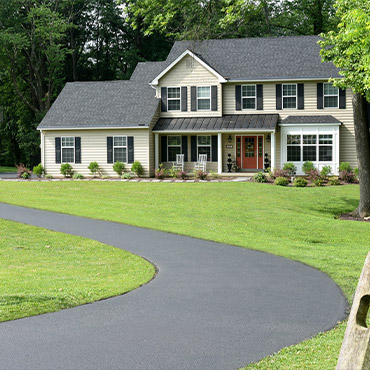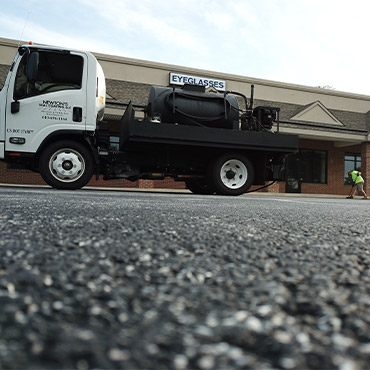 Our Happy Customers
Newton's seal coating was one of three quotes we got when considering to seal our driveway. Clinton came was very responsive and the most personable of all of our quotes. We discussed our project and I told him I was a very meticulous person and that I did not want the sealer on the pavers which lined our driveway. He understood and made me feel very comfortable with his attention to my concerns. He was not the most expensive or the cheapest of the quotes. He was easy to work with regarding scheduling and the job came out perfect. I easily can recommend Newton's.
I contacted this company to get an estimate to seal my driveway. They got me an estimate pretty quickly and I decided to go with them. However I sent an e-mail and called twice to get a day and time set up but never received a response. I'm giving one star for their poor, at least to me, customer service. I'm revising my review as the job got done and they did a good job. There was a bit of communication breakdown but got straightened out. Driveway looks great. Changing to 5 star.
Called the company that repaved our drive for a seal coating estimate and they recommended Newton's instead. Called Newton's, left a message and received a same-day callback to schedule an on-site estimate. They arrived on-time, supplied a price quote and scheduled a future work date on the spot. The work was completed on the date scheduled with attention paid to surrounding stonework and foliage - no splattering whatsoever. The seal coating was even throughout and looked great after it dried. We highly recommend Newton's Seal Coating.
The contractor who installed our new driveway last year recommended Newton's for our seal coating. He said they were the best in the area. I can say unequivocally that he was right. Professional, competent, and on time. Great results - Two thumbs up!